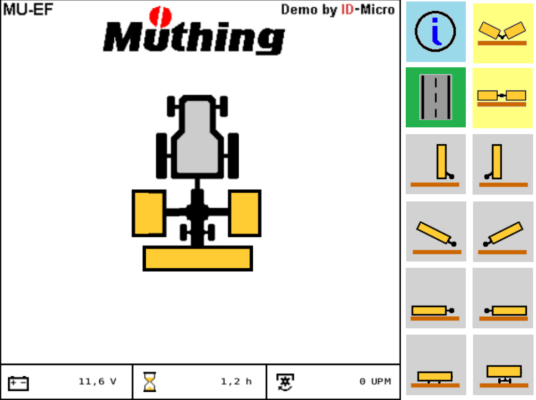 ISObus
Tractors and attachments are increasingly developing into complex units that can be freely assembled. "One operator terminal for any attachment" is the motto, which we also live up to with our Balercontrol IV control unit. On request, we can also provide you with ISObus-compliant firmware for our top job computer, allowing you to connect your attachments to tractors from a wide range of manufacturers.
Graphical user interfaces
Not only since the 2000s, our other machine controls already have a graphical user interface similar to the ISObus with the corresponding scope of operation. Depending on the operating device, this can also be operated by touch.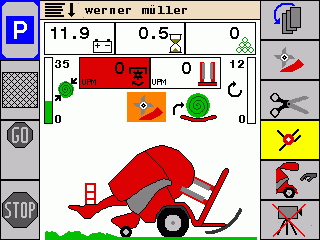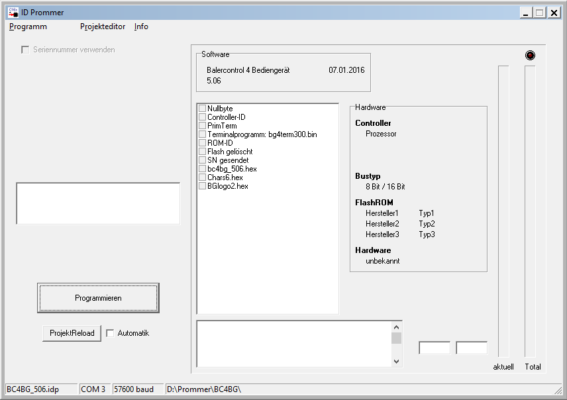 Firmware programming
ID Prommer
With our self-developed ID prommer, almost all of our electronics can be updated to a new software status – not only in our production, but also at your site on the assembly line or out in the field.