With advancing automation, precise and intelligent measurement data acquisition is becoming increasingly important. With our measurement systems, we continue to stretch our probes and develop our sensors further to enable new applications – be it vibration sensors on shafts in agricultural machinery to avoid expensive downtime by predicting damage early on, or ultra-compact CAN-capable control computers that sit in the valve connector housing.
Please note: The products shown here are part of our current product family and usually developed for specific application scenarios. If needed, we can gladly make design changes for you and develop the necessary software to meet changed requirements. If you are missing functions or features for your application, please do not hesitate to contact us. We will gladly try to meet your requirements with adaptations of existing devices or new developments!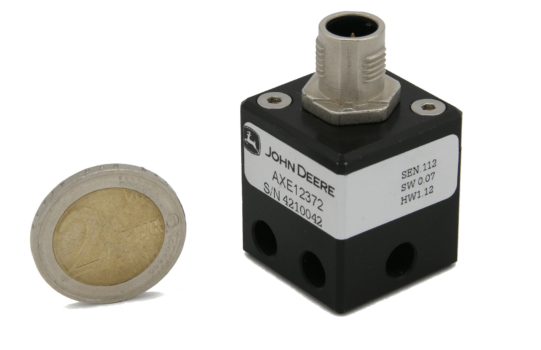 IMI-200g
Vibration sensor
As machines become larger and more complex, it becomes increasingly important to minimize downtime. This sensor detects the vibrations of a machine part (e.g. bearing or shaft). The measurement data is sent to a central computer for evaluation via CAN bus, where it can be analyzed to provide early warning of failures and damage. The sampling rate and the measuring time are configurable via software.
Technical specifications
Downloads
Technical specifications
Data preparation in sensor
Data provision via CAN
3 versions with different measuring ranges
Measuring range:

±

60g,

±

140g, ±

223g

Resolution: 1.9mg@

±

60g, 4.5mg@

±

140g, 7mg@

±

223g
Sampling rate up to 20.8 kHz
Full encapsulation of the electronics
Downloads

MVC-04
Differential voltage measuring amplifier
Our MVC-04 is a universal compact quadruple differential voltage measurement amplifier in a robust milled housing with electronics in full encapsulation. The amplification factors of the individual measuring channels can be easily and conveniently set via software.
Technical specifications
Downloads
Technical specifications
XE162 processor system with CAN/RS232 communication
4 differential voltage inputs with 12bit resolution can also be used in single-ended mode
Different gain factors up to 1000 adjustable via software
Software adjustable measuring bridge supply
Optional internal 2-axis tilt sensor e.g. for weighing systems as well as internal temperature sensor
Optional data memory for long-term data recordings
Downloads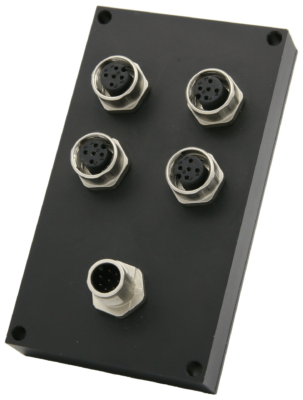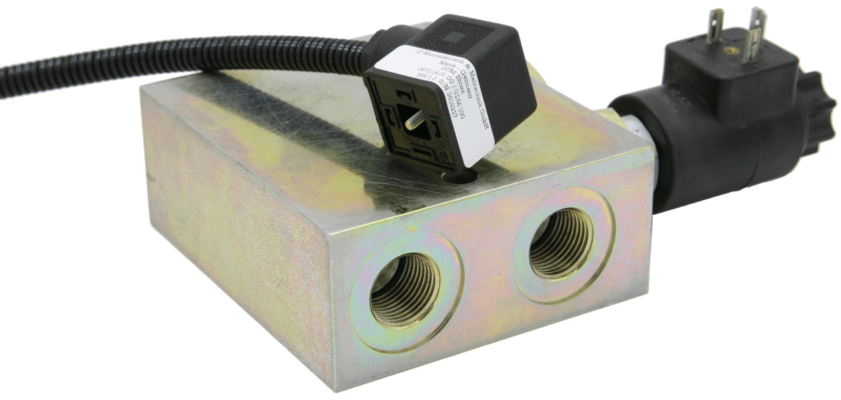 GDM-Shunt/GDM-CAN
Valve plug with current measurement
This valve connector brings in its simple version a module for current measurement. It is used to extend the measurement capabilities of existing electronics and provides a proportional current at the output.
In the GDM-CAN version, the valve connector can be addressed as an independent microcomputer via CAN and controls the valve independently with built-in diagnostic function.
Technical specifications
Downloads
Technical specifications
Very compact design with electronics integrated in the connector
GDM-Shunt:

Current measurement up to 2.5A
Regulation is performed by external control unit

GDM-CAN:

full-fledged microcomputer integrated in connector
Communication via CAN
Independent control of the valve incl. Diagnosis
Switching output up to 4A
PWM-capable
Downloads

SIC-04
Inclination sensor
The SIC-04 is our 2-axis inclination sensor. It is designed for use in dynamic driving or stationary leveling and is used in conjunction with the Balance and Sidehill BG, for example, to correct the position of combine harvesters. There are currently two variants of the SIC-04, which differ in their output channels – analog with a 4-20mA interface or digital via CAN bus.
Technical specifications
Downloads
Technical specifications
2-axis inclination measurement
different measuring ranges selectable
very compact, robust design
Data output via CAN and RS232 (analog optional)
Signal processing (calibration, filtering, limit monitoring, etc.) by built-in processor
Downloads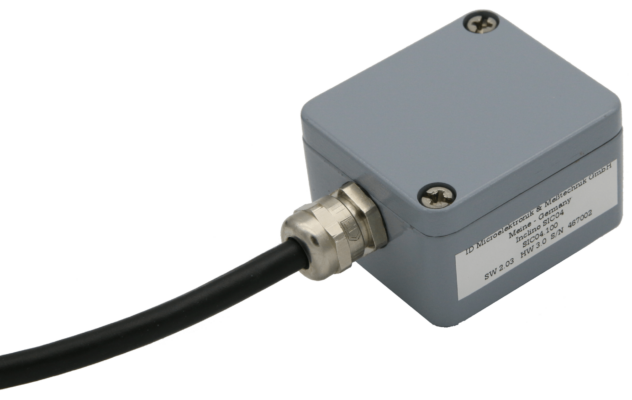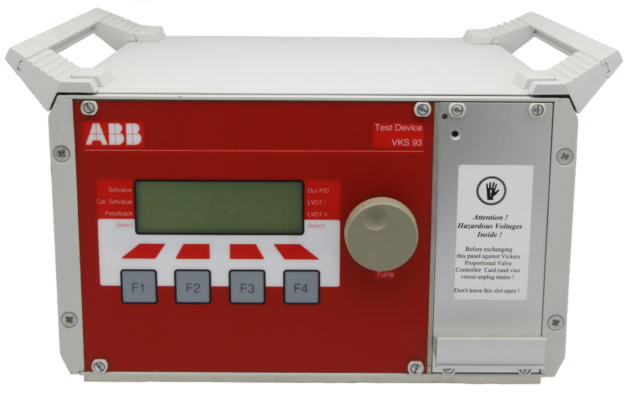 VKS93
Testing device for hydraulic systems in the power plant sector
The VKS93 is a test instrument for commissioning and quality assurance of hydraulic governor systems in the power plant sector. Multi-channel data acquisition with signal conditioning for different sensors. Digital filtering. Conversion of the measured values into physical quantities. Digital compensation of offset and gain errors. Generation of stimuli signals (signal generator functionality).
HSPI
High Speed PCM Interface
Measuring systems for the acquisition of rapidly changing processes within the scope of flight test instrumentation. Mechanics, EMC etc. according to aviation boundary conditions. Signalaufbereitung. Measurement data acquisition. Fast real-time signal processing (up to > 4000 FFTs/sec.)
Numerous interfaces (aviation-typical e.g. PCM, IRIG-B etc.). Special mechanics.
Application Aircraft manufacturer in Indonesia.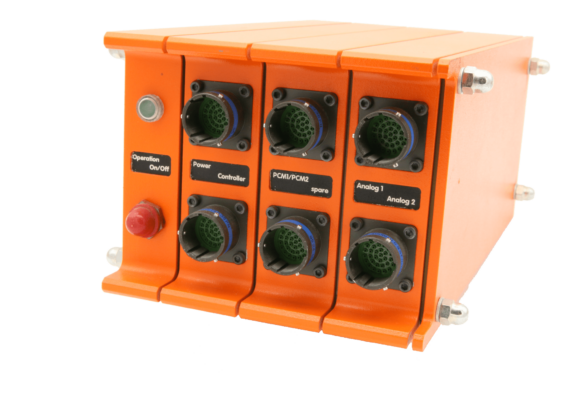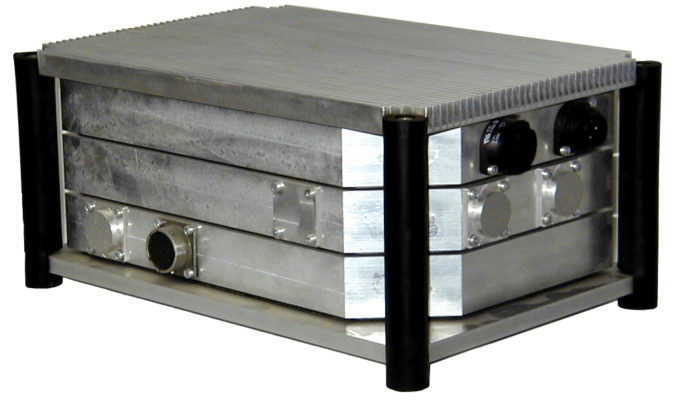 UNIDAS II
Precision measurement technology for the power plant sector
High-channel precision measurement technology for the power plant sector. Accuracies up to 0.02% guaranteed over full temperature range. Drift up to 1ppm/K (total system !). High real-time computing power due to signal processor. Suitable for decentralized high channel measurement tasks due to network capability. Optimized for portable or mobile use (full metal housing, IP65, …)